the Community Coalition
NEWSLETTER
Welcome to the Community Coalition's
March 2021 E-Newsletter
The Community Coalition supports and celebrates individuals, families and social institutions through a collaborative fundraising effort for our 5 non-profit member organizations
Every other month, we'll be highlighting events and happenings with the Community Coalition, introducing you to the Executive Directors of our
5 non-profit member organizations and sharing some fun facts. 
Our goal is to keep you informed and engaged.  Enjoy!
__________
It's our 30th Anniversary!!
1991-2021
We are excited to announce that we have distributed over
8.1 million dollars to our member organizations over this time.
We look forward to celebrating with you throughout the year.
Thank you for your continued support…...we can't do it without you!
___________
Meet the Honorees of our 30th Anniversary Gala
Eliza Zimmerman & Franny Abbott
We are so proud to be honoring two of our long serving Board & Committee Members of the Community Coalition
 "Save the Date" for our 30th Anniversary Gala
Saturday, November 13, 2021
The Union League of Philadelphia
Details to follow
____________
Some fast facts about our member organizations……
Open Hearth Inc  is a leader in resource coordination and community building efforts, providing innovative programs to support and empower people to end the cycle of homelessness, acquire affordable housing, transportation, workforce opportunities, and achieve financial stability
Citizen Advocacy of Chester County empowers citizens to combat the social isolation, social distancing, and separateness experienced everyday by people with disabilities 
Orion Communities offers hope for individuals and families experiencing hardship due to poverty, disability or illness by building bridges that lead to self-reliance
PAPA (Phoenixville Area Positive Alternatives) provides quality programs in the areas of academic enrichment, remedial education, and athletics in order to create a space for the children and youth of Phoenixville to cultivate skills for success and healthy personal development as they grow
Association of the Colonial Theatre  nurtures our community by celebrating the power of film and the performing arts to entertain, inform and reveal meaning
                                                                        ____________________
A message from our Executive Director, Mary Courtney
I'm so appreciative to be part of this wonderful organization as we celebrate our 30th year.  My first 8 months have shown me the passion and commitment of the board, committee members and donors that has lead us to achieve our goal of raising over 8.1 million dollars for our member organizations.   2020 has been a trying year for all but especially for the needs in our community.  Thank you for being part of our organization and I look forward to the upcoming events to celebrate with you.
Upcoming Events
(dates & details to follow)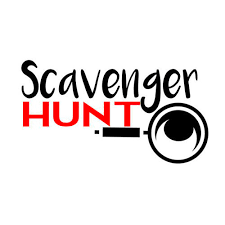 Annual Chester County Scavenger Hunt
NYC Pre-Gala Wine Tasting Kick-Off Party
Palm Beach Pre-Gala Cocktail Kick-Off Party
 Effective April 1, we're moving around the corner to
10 North Main Street
Phoenixville, PA  19460
610.415.1167 (same as before)